Let's have a little boob talk, shall we?
Like most life-threatening medical conditions, the earlier the diagnosis of breast cancer, the greater the effectiveness of treatment and the chance of survival. Breast self-examination therefore becomes as critical to your health as a good hair style or a nice pair of high heels contributes to your image.
No lump, no cancer?
While a lump in the breast is one of the earliest and most prevalent signs of breast cancer, some women can still have
breast cancer even without the presence of a lump or only feel the lump once the disease has already advanced. Other
uncommon signs to look for on your boobs are:
• Swelling that does not subside
• Strange changes in the nipple, such as turning inward
• Bloody discharge from the nipple
• Shape changes of the breast
• Dimpling or holes in the skin of the breast
Although these breast changes may sometimes be due to another medical condition, consulting your medical practitioner on any of these signs may be the best decision you have ever made for yourself.
I have a lump. Is it cancer?
As much as a lump in the breast may not be the only sign of breast cancer, it can also be a sign of another breast condition that is less harmful, such as fibro adenomas, cysts or brocystic breast disease. The next step after
your health care provider has con rmed that you have a lump, is to determine the exact nature of the lump. This is done by the removal of the lump from the breast and taking it for cytological examination to determine if it is indeed cancerous.
Because cancer cells are most likely to move to other parts of the body, additional tests such as bone scans, liver scans and x-ray films may also be done. When these cells are found in other parts of the body other than the site of origin, being the breast in this case, it means that the cancer is already at an advanced stage, making it more important to detect it early enough before it moves to other sites of the body.
Treatment options
Depending on the extent as well as the aggressiveness of the disease, treatment options available are chemotherapy, hormonal therapy and radiotherapy. Your doctor will discuss each treatment option with you, ensuring that you know what it entails as well as what to expect. In addition to these treatment options, surgical treatment may also be indicated. This means that the whole lump or the whole breast may need to be surgically removed.
Breast reconstruction
After undergoing breast surgery and having their breasts removed, a lot of women feel stripped of their femininity. This is often a greater psychological burden than the disease itself. "Breasts to some women are a part of the body that we truly appreciate, because for one, some of us are born in societies where breasts are the body feature that defines a woman's beauty and completes her whole physical being. To lose a breast is a cut too deep to many women, both physically and psychologically," says Nneile Nkholise, founder of iMed Tech Group, a company that specialises in breasts prosthesis and also the winner of World Economic Forum Africa's Top Female Innovator Award. iMed group uses computer-aided design to reconstruct breast prosthesis. (Read our article about Nneile in last month's edition.)
It all comes down to…
Breast cancer is a life-threatening disease that can affect anyone – women and men. Although there is no sure way to prevent breast cancer, there are a few preventative measures to reduce the risk. You can, however, take better care of your breasts to ensure that should you have it, it is diagnosed and treated early, giving you a better chance of survival. Save your breasts.
How to examine your breasts:
How to: Many, if not all health care facilities, can perform breast examinations. The aim, however, is to empower you to know your breasts so that you will be the first to see any abnormality. Here is a step-by-step guide on exactly how, where and when to touch.
STEP 1: Lie down on your bed with a pillow placed under your left shoulder.
STEP 2: Place your left arm behind your head.
STEP 3: Use the top thirds of each of your three middle fingers to palpate your breasts.
STEP 4: Press firmly to get to know what your breast feels like (not too hard; remember the aim is to save the breast, not to bruise it!)
STEP 5: Move your ngers in a circular motion or up and down and side to side to ensure that you have palpated the whole breast.
STEP 6: Moving on to the right breast, lie with a pillow placed under your right shoulder and do exactly as you did with the left breast.
You may also do this examination while standing up with one hand behind the head. After examining your breast, make sure that you inspect it in a mirror to notice any changes. Examining your breasts about seven days after your period every month ensures that the examination is effective as your breasts will usually not be swollen or painful.
Sebabatso is a fourth year nursing student at the University of the Free State. She grew up surrounded by women who have made her passionate about all things female. She's also a co-founder of #WomanArise, which is an empowerment club aimed towards getting women to read more books, inspire each other and form a network of support.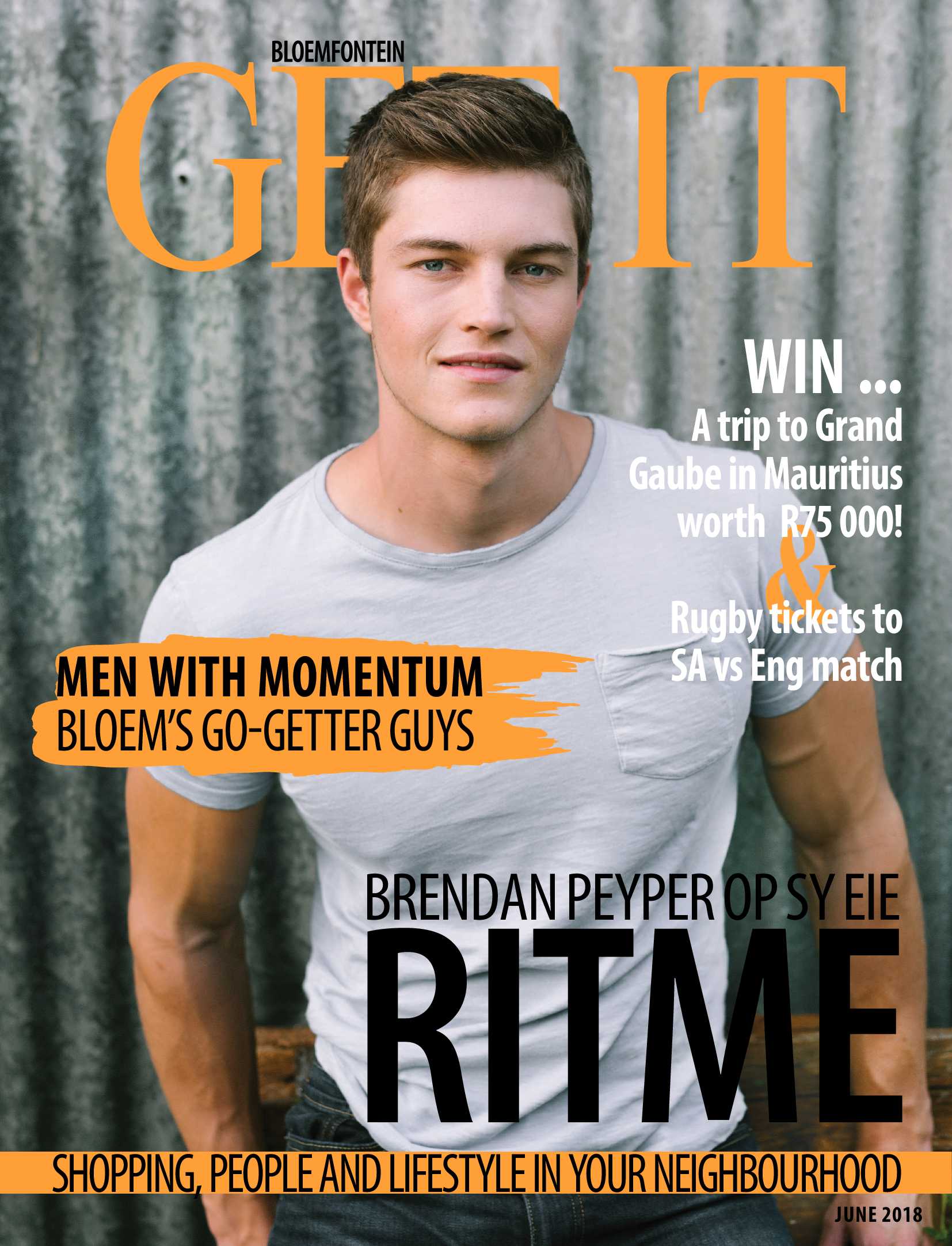 Sing Your Way To LA!
Pre-book your tickets to the smash hit sequel, Pitch Perfect 2 and stand the chance of winning a Contiki trip for you and your bestie!
is a national brand of premium free magazines available in centres across the country.
to see other Get It magazines in the network.