Recipes: 3 Course meal inspired by fruit
To start with…
Pineapple and mango salsa with citrus marinated prawns
Pineapple and mango salsa
½ Pineapple, diced
½ Mango, diced
¼ Red pepper, diced
Pinch of salt
1 shot tequila or white rum
1 tsp chopped parsley
Mix the diced pineapple, mango and red pepper in a hot sauté pan, add the shot of tequila and allow to cook liquid
away. Season with salt and cumin. Set aside in refrigerator.
Marinated citrus prawns 
250ml pineapple juice
½ lemon's juice
1 tsp chopped parsley
1 pinch of paprika
500g prawns
Marinade prawns in citrus and set aside. Sauté the prawns on high heat, remove prawns and add the rest of the liquid to the pan and reduce to add to final dish. Season to taste.
The star dish…
Raspberry chimmi-churri marinated fillet with rosemary and mixed berry jus
Raspberry chimmi-churri
1 kg fillet
½ cup chopped parsley
½ cup chopped onion
1 Tbsp chopped garlic
½ cup olive oil
1 Tbsp chilli akes
½ chopped rosemary
1 Tbsp black pepper
½ cup fresh raspberries
Blend all the ingredients together until fine. Marinade the meat and set in the fridge. Take out 30min before cooking. Sear the meat on both sides and cook further in oven to desired degree. Season to taste.
Potato and chickpea crush 
Potatoes
Chickpeas
Seasoning
Boil potato, remove skin and crush, stir in the chickpeas and season to taste.
Portobello mushrooms
Portobello mushrooms
Garlic
Butter
Seasoning
Place mushrooms on baking tray that has been oiled, add garlic and butter and season to taste, cook in oven at 180
degrees for 10 minutes.
Julienne vegetables
Assorted bell peppers
Baby marrow
Sliced onion
Carrots
Julienne all vegetables and sauté with oil and season to taste.
Mixed berry jus
2 cups mixed berries
2 cups red wine
2 cups sugar
Add all ingredients to saucepan and reduce.
Construct the dish by piling all the elements as illustrated in the picture. Add Blue cheese and fig as desired.
A fantastic finale…
Fruit salad stack with Chantilly cream
Fruit salad stack
Grape fruit
Orange
Granny Smith apple
Pineapple
Cut all fruit to desired shape and stack on top of each other.
Chantilly cream
50 ml cream
1 Tbs icing sugar
Drop of vanilla essence
Whip all ingredients to stiff peak.
Fruit Chips
1 Baking tray
Spray and cook
Icing sugar
Fruit or onion chips (thinnest slice)
Spray the bottom of the baking tray with Spray and Cook, lightly dust with icing sugar and place fruit or onion chips on. Then lightly coat the chips with another layer of icing sugar and bake at a low temperature of 90 degrees for about one hour. Remove chips from baking tin before it gets cold.
All dishes were created and prepared by Chef Michele Fourie. Food and Beverage Institute: 051 451 9122.
Photos: Loren Battersby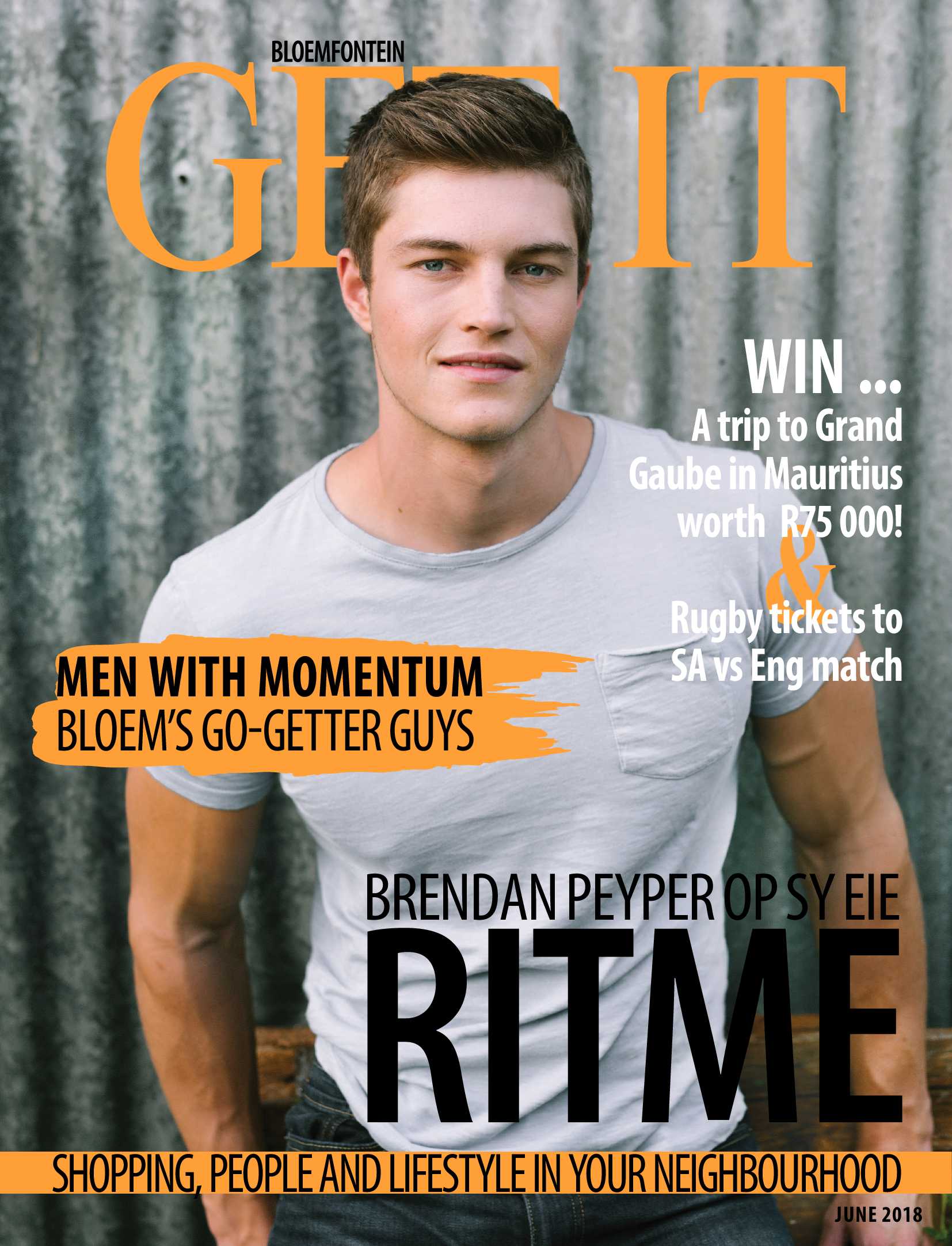 Sing Your Way To LA!
Pre-book your tickets to the smash hit sequel, Pitch Perfect 2 and stand the chance of winning a Contiki trip for you and your bestie!
is a national brand of premium free magazines available in centres across the country.
to see other Get It magazines in the network.