Erna Basson is closing deals in heels
Her resume is beyond impressive. Her passport is jam-packed with stamps and she has stood on stage in her high-heels on many occasions. Erna Basson, who grew up in Bloemfontein and attended Sentraal High School, is today named among the world's most famous business mentors and successful entrepreneurs. She is the first South African woman to grace the cover of the UK magazine, Global Woman.
She describes herself as a serial entrepreneur with numerous businesses started and sold in her name, and she's busy writing her first book, Making your first million – More Profits|More Growth|More Freedom.
How does she do it all? "Ambition," she says… since a very young age. "I've always been very ambitious. Whilst studying, I was working three jobs. I was always very hard on myself, setting extremely high standards for myself and achieving them. I pushed myself beyond my limits and never accepted 'no' for an answer (you can confirm this with my parents!)"
Erna owns a hair extension company that has branches in South Africa, Hong Kong and New Zealand. They're currently branching out to establish a hair extension academy where people can become hair extension specialists. She's also a partner in business with JT Foxx, a world-renowned wealth coach (who will, by the way, be in Bloemfontein on the 11th of July!). "We are growing our business coaching company into a global company, which would see us hosting seminars on how to start your own business," says Erna. She also offers  services such as one-on-one business coaching. She was recently named as SA's number one Entrepreneur for 2017 by the Fast Company magazine, and is representing SA at Africa's Most Influential Women in Business Awards in August.
In November, she'll be in Los Angeles sharing the stage with A-listers such as Steve Wozniak, actors Charlie Sheen and Mark Wahlberg, and JT Foxx. Naturally, speaking in front of thousands isn't something that has always been
easy for Erna. "I remember my first public speaking appearance very well. I was so nervous, but luckily I was very well prepared. I still get nervous today, but the more I do it, the more comfortable I get. The only reason people are scared of new things, is because we are afraid of the unknown. But if you prepare yourself well enough, you have already won 80% of the battle."
The biggest lie that women believe is that they are not capable of achieving greatness. Especially moms.
Fitness is also an important aspect of Erna's life. During her school years, she loved netball and dancing. She has also
taken part in a fitness competition and loves hitting the gym every day. "Fitness competitions are not just about the
glamour and being in shape. It's about the challenge it poses. Every day you challenge your body and mind to  become stronger." She recently added CrossFit to her daily exercise routine, and she maintains a clean diet while travelling. "When I am abroad, I always book hotels where they have gyms available so I can keep up with my fitness levels."
You'd think that all these aspects in Erna's life keep her days completely jam-packed. But her family remains her main priority: Her husband, Nellis, who is also an entrepreneur, and two beautiful children, Nicholas (5) and Christopher (3). They currently live in Port Elizabeth. But how on earth does she keep all these balls in the air? She answers: "A great support structure and time management. I am very lucky to have the most amazing husband who supports me in my journey. I travel quite often, thus not being home with my kids all the time, but when I am home I give 100% of my time to my kids. I believe in quality time, not quantity."
Although she's making big strides in the world of business and travels the globe, she cherishes her roots that lie in the City of Roses. After finishing high school, she completed a Bachelor's Degree in Consumer Science at Kovsies. While she was studying, she was an official dancer for the Cheetahs rugby team. "These were some of the best experiences of my life," she says. Some of her best Bloem memories include eating sushi at Na Go Ya in 2nd Avenue. "It's still the best place to eat sushi, if you ask me." She also misses the people. "The people from Bloem are extremely special. They are caring and kind. You don't find that anywhere else in the world."
Erna says that women don't believe in themselves and their abilities enough. "The biggest lie that women believe is that they are not capable of achieving greatness. Especially moms. Just because you became a mommy doesn't mean that you need to throw away your dreams. We as women have the capabilities of doing so many things all at once and to execute them successfully. So many times I found myself holding a conversation on the phone whilst cooking and getting the kids' lunch ready for the next day. That is why all women are superheroes."
Erna believes in taking time off to relax with her family. They enjoy visiting the Addo Elephant Park and spotting wild animals. "There is a picnic site where we always stop to have a braai in the bush. It's magical." They also love going for a Sunday drive down to the beach, get some ice cream and walk along the beach.
Like every woman, Erna definitely has a guilty pleasure or two! "I absolutely love Woolies' triple chocolate sundae mousse." She also loves shopping and treating herself to the occasional spa day.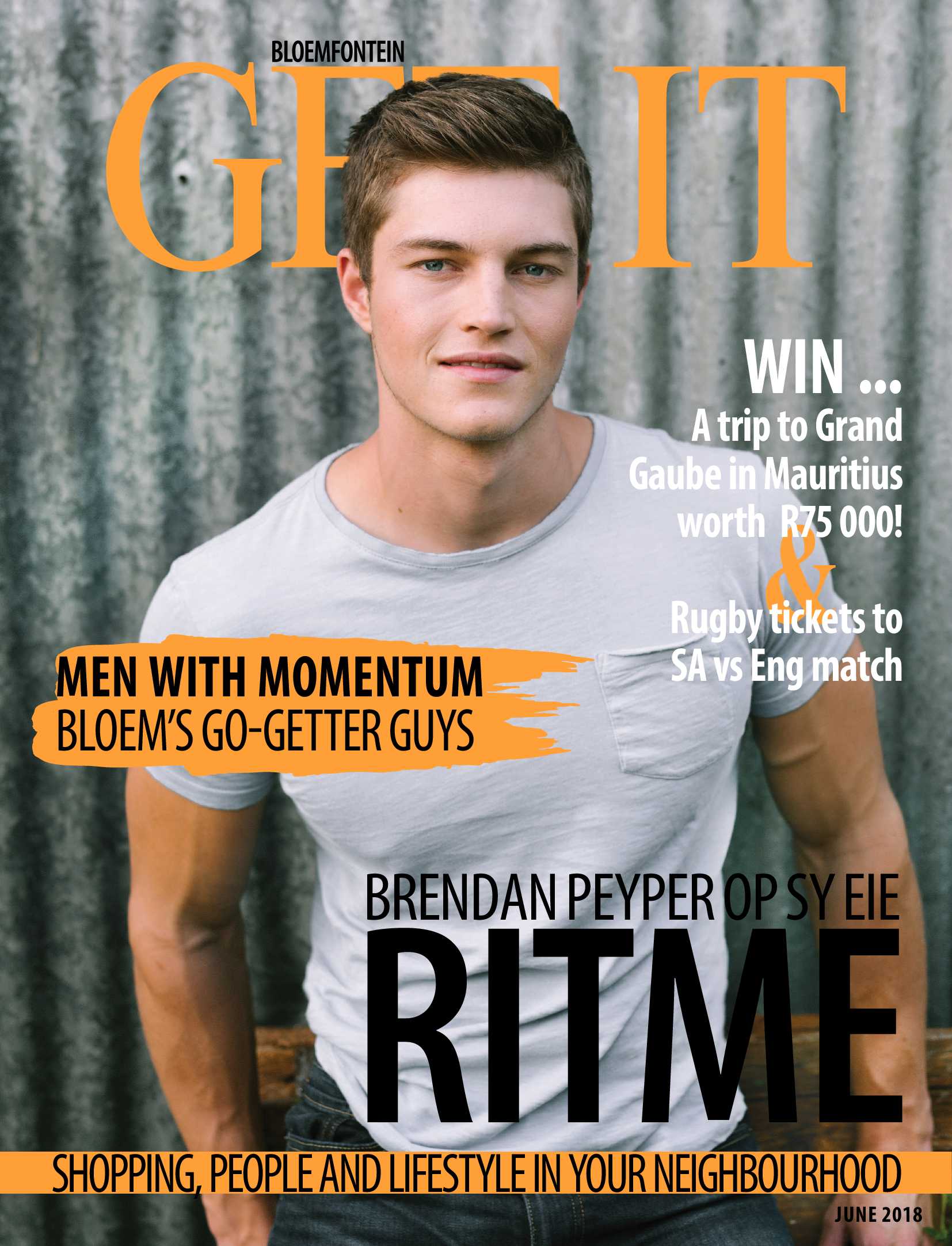 Sing Your Way To LA!
Pre-book your tickets to the smash hit sequel, Pitch Perfect 2 and stand the chance of winning a Contiki trip for you and your bestie!
is a national brand of premium free magazines available in centres across the country.
to see other Get It magazines in the network.