Miss Free State Phemelo Lekale aims for the stars
Firstly, a BIG congrats on winning Miss Free State. You did it with such grace. How has your life changed since taking the crown?
Thank you! Well, my life has been pretty much the same, with it being exam time and me studying hard. I've been having sleepless nights – It's not easy holding up the crown and pushing academics. One thing that I can say has changed would have to be my perception of people's commitment towards community engagement. In the past few weeks I have had people approaching me asking me to partner up with them in helping people in our communities.
How would you describe your upbringing as a child from ThabaNchu?
I believe I had a happy childhood. I am quite fortunate to have been mothered well and fathered well at the same time. I grew up surrounded by cousins, friends and the best younger brother I could have ever asked for. Growing up in the Motlala Location, I truly witnessed that it takes a whole community to raise a child.
Who encouraged you to join the Miss Free State journey, and backed you throughout?
Growing up I have always had this passion for doing beauty pageants and I told my close friends that I would like to do it. A lot of them encouraged me. My parents have also been my biggest supporters. They were very excited to hear the news that I was chosen as a finalist.
Are you planning on taking part in the Miss South Africa competition?
Yes. I must say I am very thankful to have entered Miss Free State (SA) – I have learned so much in the past months and I believe all that I have learned will help me in the Miss SA journey.
How would you describe and represent the Free State to the rest of the country, and the world?
I am a nature lover. I love mountains, sandstone rocks and being born and raised in the Free State is the cherry
on top. I take pride in the agricultural strength of our province, as well as the thriving gold mining sector. We have a lot to be proud of.
Do you think people have misconceptions about beauty pageants?
Yes, definitely. Some people think people who do beauty pageants are not academically smart. Pageants are not
just about beauty, but brains as well. The Miss Free State finalists had students in Accounting, Medicine and Law. Beauty pageants are also about empowering young women – to help them overcome their weaknesses and realise their strengths.
What lies ahead for you during your Miss Free State 2017 term?
The plan that I have for my reign is to be there for both the girl child and the boy child with the help from Ms Tessa Muller from UFS Community Engagement. I am still working on programmes that I will be running during my reign this year and once everything is ready to hit the ground, it's full steam ahead!
The Miss SA pagent embodies "Beauty with a purpose". What does this mean to you?
Beauty with a purpose is something that we as the Miss Free State SA Organisation also encourage and support. Beauty with a purpose is something that comes from within. It is about helping and reaching out to those who are in need in our own communities and I believe it is also about using our passion for beauty pageants to help bring about a difference in other people's lives.
What are your dreams and plans for the future – beyond beauty contests?
My dreams and goals are to continue with my studies in B.Com Accounting until I am officially referred to as Phemelo Lekale CA(SA). One of my long term goals is to start my own businesses, with the aim to help fight
the high rate of unemployment in our country.
What's your go-to beauty secrets? 
I don't really have a lot of beauty secrets… but I do make sure that I drink a lot of water.
What's the oldest item in your closet?
I think it would have to be a duku that that I took from my mom.
What are your hobbies?
My hobbies would have to be singing, jogging, and just listening to my little cousins telling me about what they want to be when they grow up. (If that can be considered a hobby!)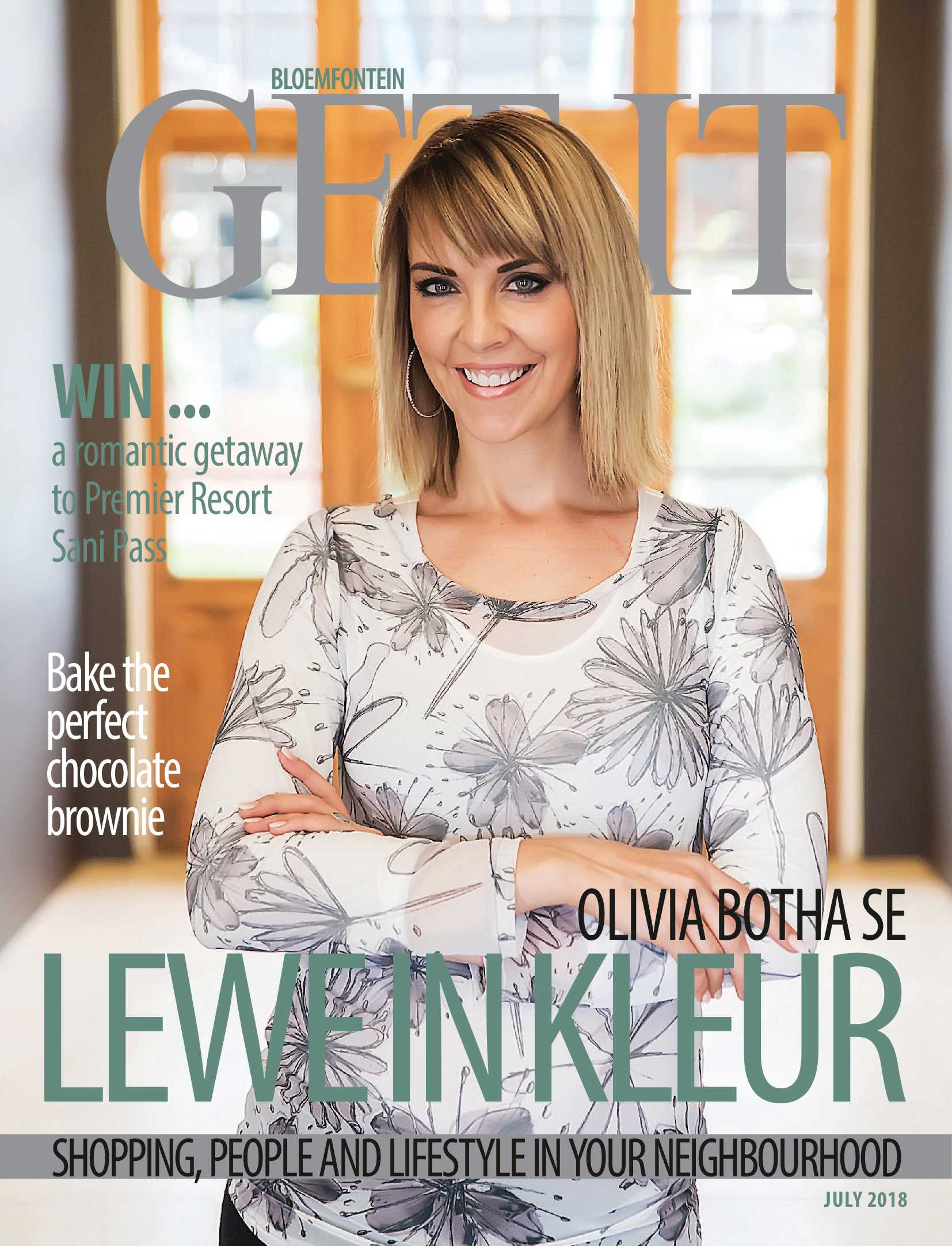 Sing Your Way To LA!
Pre-book your tickets to the smash hit sequel, Pitch Perfect 2 and stand the chance of winning a Contiki trip for you and your bestie!
is a national brand of premium free magazines available in centres across the country.
to see other Get It magazines in the network.