PROMOTION: A brand new life after bariatric surgery
Bariatric surgery is a medical procedure performed on people who have to lose weight. The surgery is usually done on obese people where exercise and diet have failed. It reduces the complications of excess weight, such as hypertension, diabetes, GERD, apnea and infertility.
Sounds amazing? We're telling the success story of Tanya Bornman (36) of Bloemfontein, whose life has been
drastically changed by bariatric surgery at Mediclinic Bloemfontein. She has lost a whopping 68 kg since having had the operation done a year ago.
Tanya has struggled with her weight since the age of five. It was caused by what is known today as severe IBS
(Irritable Bowel Syndrome). Various diets were tried over the years, but she could never follow a diet for too long,
as it made her sick all over again. The ultimate cause could not be pinpointed. After having heard about bariatric
surgery, it took Tanya two years to take the final decision of having the operation done. Tanya went to great trouble researching her potential as a successful candidate for obtaining a good outcome. She made sure that she knew all about the pros and cons of the operation. She wanted to make absolutely sure that the operation would not fail her expectations of losing weight. She knew that the operation would not be a quick fix, but rather a process of hard work and commitment.
The onset of the road to bariatric surgery requested various tests and appointments, as bariatric surgery requires a multi-disciplinary approach. Tanya had to see a physician, clinical psychologist and dietitian. She also needed a scope to ensure that her intestines were healthy and that there were no other underlying causes for surgery. This
to complete.
Tanya's biggest fear before the operation was that it would not be a success, especially after all the failed diets of the past. "I didn't want this operation to be just another expensive disaster. I was in doubt if success would be possible," she tells. Some important preparation measures had to be put into place before the operation could take place. Tanya had to follow a diet provided by the support team in order to get her body ready for the change. She had to lose at least 10 kg in the two weeks prior to the operation, in order for her liver to shrink. Tanya followed her dietician's advice diligently.
Her biokineticist assisted with cardiac preparation pre-operative and body movement postoperative. Exercise is very important for the overall health but also for the management of excess skin due to weight loss. Tanya also specifically
mentioned how grateful she was to Ilsabe Spoelstra (the dietician) and Liliola van Wyk (biokineticist) for their ongoing support during this life altering procedure.
Tanya contributes a great deal of her success to the support of the people close to her. "Support from loved ones is very important, not only during preparation but also after the operation." Losing so much weight has a major
social impact on one's life. "We as South Africans enjoy and celebrate life by eating. When we have a get-together,
we eat. Without a support system at home filled with people who want the best for you, you will have a very hard time and will rarely succeed. The medical team inspires you but your family supports you." Tanya suggests the implementation of psychological preparation for the family and not only the patient, as it impacts them too.
Tanya admits that she had thoughts of "What have I done? Was this a mistake?" shortly after the operation. She advises that before one has the operation, to think of everything you have lost out on during the time of being overweight and to journalise this. Times your friends were walking on the beach and you just did not have enough energy to join, or couldn't sit on the grass for a picnic because you could not get up without help. "I suggest writing this in your journal and reading it when you feel depressed after the operation. I did this and repeatedly realised that though I was alive, I did not have a life."
Tanya was very excited when the day of the procedure finally arrived. With proper preparation she knew exactly
what to expect and she could take every experience as a positive step towards her new life. Everyone who was part of
her journey, including the nursing staff at Mediclinic Bloemfontein, made it all easier. "The nicest part for me is that they are still with me in my journey, providing encouragement and love every day."
She also states that the hospital care made the difference between coping and giving up after the operation. Twelve months after the operation, Tanya feels like a new person. "I have a positive outlook on life. I have always been a positive person, but now I can live the positive life, I don't have to look on as others live life to the full, with me
watching from the sideline. I have more energy and have a YES outlook on life, instead of a 'let me see if I fit' mentality. I wish everyone who goes through the struggles I did, can experience this ultimate change. I hope I can be an inspiration to many and wish only the best to everyone who is starting on this journey."
Tanya's advice to obese patients is to definitely consider bariatric surgery as an option. "My only regret is that I did
not make the decision years ago. For me, it was the best decision of my life." She further advises prospective patients to do proper research. "Do not just watch the TV programmes on bariatric surgery. Do your own research and talk to the right people. "
A last note from Tanya: "Everyone asks me – are you healthy after the operation, don't you have complications? My
answer is: my life has changed for the better, I could not be any happier than I am now. I should have made my decision years ago. And yes – now, I am healthy."
Mediclinic Bloemfontein has one of a few accredited bariatric centres of excellence. Get in touch: Visit www.bloembariatrics.co.za for more information on the procedure, or contact Dr Geofré Heyns (anel@heyns.bfnmcc.co.za) or Dr Carl Streicher (vanessa@drcarlstreicher.co.za).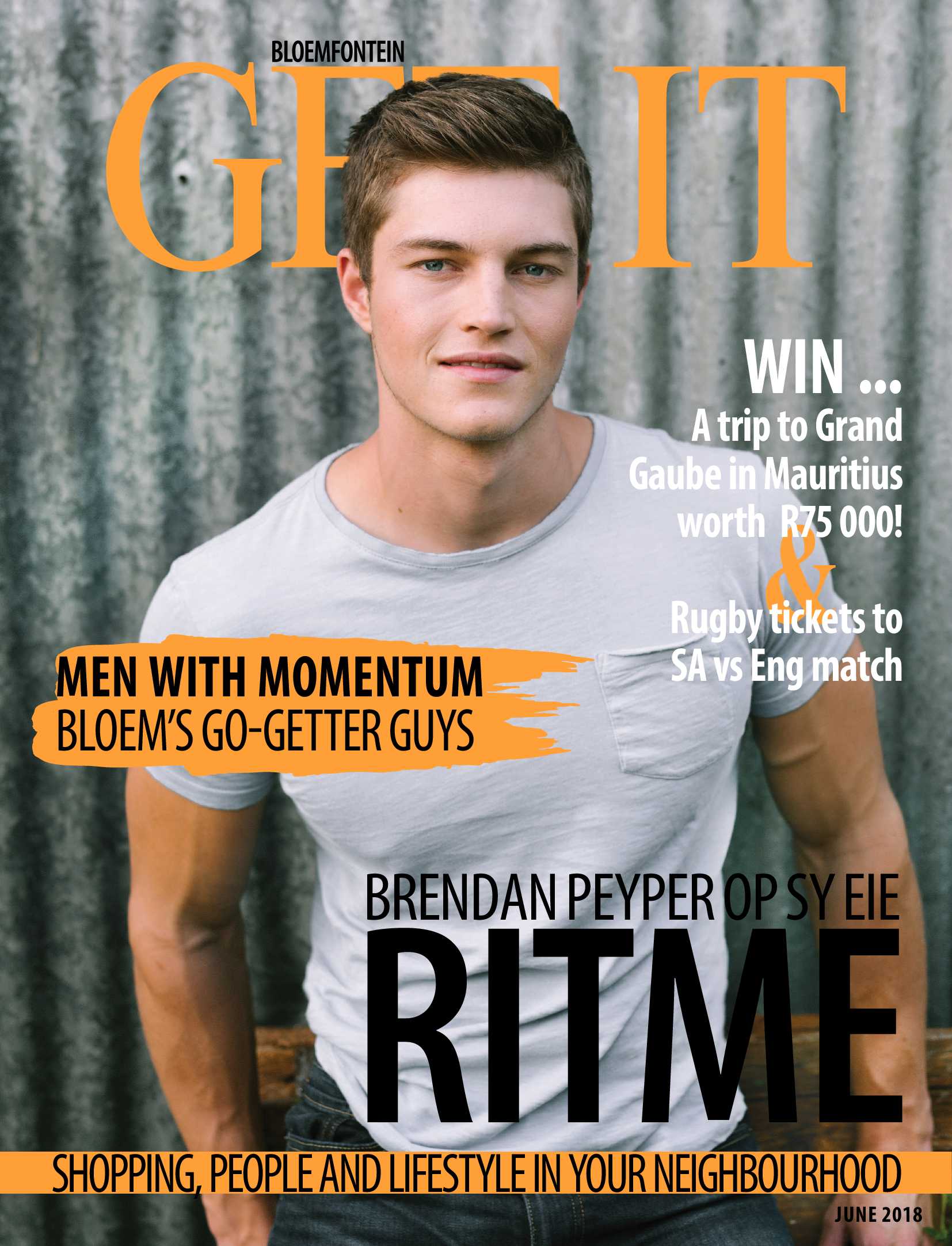 Sing Your Way To LA!
Pre-book your tickets to the smash hit sequel, Pitch Perfect 2 and stand the chance of winning a Contiki trip for you and your bestie!
is a national brand of premium free magazines available in centres across the country.
to see other Get It magazines in the network.