Reach for Recovery provides the ultimate breast cancer support
The mood is oddly cheerful in the room where a bunch of women are speaking openly about breast cancer,
chemotherapy, bald heads and prosthetic breasts. It's like they're talking about makeup. Or the latest Hollywood gossip. And not all of these women are in remission – some of them are still living with the dark reality of cancer
hanging over their heads.
None of this, however, dampens their spirits because they're here to help other women. Women who have just found out that they have breast cancer and do not have a medical aid. Women who don't know what lies ahead for them. Women who have just had a breast removed and can't completely seem to grip the reality of their womanhood being
stripped from them. Women who are in a dark and desperate place…
There for each other 
Reach for Recovery is a global organisation which focuses on breast cancer patients. It is affiliated to the International Union Against Cancer (UICC). It is a non-medical programme designed to help women with breast cancer in their return to daily life. The organisation has been in South Africa for the past 50 years, and in Bloemfontein for just over 20 years. The group of 12 volunteers in Bloem (who have all had breast cancer  themselves) provide emotional support to women who have just been diagnosed, and also walk a path with them in order to support and uplift one another. "If I'd received such support and genuine care from someone who had been through exactly the same when I was diagnosed, it would have been a whole lot easier for me," explains one of the volunteers, Heila van Heerden. She was diagnosed with breast cancer in 1998 and has been in remission since her recovery back then.
The support is very sincere if it comes from someone who has walked the journey herself.
The principle behind the organisation is thus simple, yet universal: that of one woman who has experienced breast
cancer herself gives freely of her time and experience to assist and support another woman with breast cancer.
Chairperson at Reach for Recovery in Bloemfontein, Dr Ilse de Wit, was diagnosed with breast cancer in 2013. "I don't even have a family history," she says, "and it arrived out of the blue when I was only 41 and my youngest child
was only four years old." Ilse says she is always amazed at how a many coping mechanisms we have as people: "You just go into auto mode to survive," she says. "But," she adds, "Having gone through it, I can tell you that you cannot fight it on your own." She goes on to explain that you need the right information ("Google is not the solution") and
hands-on support. This is why the beautiful, courageous ladies at Reach for Recovery are so incredibly heavensent.
Once a woman is admitted to any hospital in the Bloemfontein area with breast cancer, one of the volunteers immediately go to their bedside to offer support, information and also very helpful gadgets. Who knew that a soft, under-arm pillow could make the life of a mastectomy patient SO much easier? Each state patient receives exactly that, which relieves some pain and pressure under the arm on the side where the mastectomy was performed. They also receive a breast prosthetist for only R80 (this is worth up to R2 000), a lightweight cushioned breast pillow, a shoulder bag that supports the plastic blood drains most patients have to wear after surgery, and information booklets on what to expect on the road to recovery. Each patient can also join a Reach for Recovery
WhatsApp group, on which the members uplift and support one another, and also inform them of their medical progress and have questions answered. "The WhatsApp group has become a powerful tool and platform of support for all those involved. We feel like a family. We do not o er any medical solutions – only the support that we all need so desperately," explains Ilse.
Why volunteer? 
Each of the volunteers at Reach for Recovery has been touched by the organisation and has her own reasons for
volunteering. Jurien du Preez tells us that she was diagnosed with breast cancer for the first time in 2011 and had her left breast amputated. Last year, she was again diagnosed with cancer – this time metastasis of the skeletal system. "For me, it was even more traumatic losing my hair than losing my breast." All the volunteers agree wholeheartedly. "And this is something we can prepare other sufferers for. They don't necessarily know what's going to happen to their bodies. But if we can prepare them and support them throughout the journey, it makes a big difference."
"The support is very sincere if it comes from someone who has walked the journey herself," adds Shauna Botha.
"If you're in the hospital bed, feeling extremely sick, and you see a healthy, happy woman standing in front of you whose been through the same thing, it gives you hope. It makes you realise that cancer is not a death sentence." Shauna was first diagnosed with breast cancer when she was just 20 years old. A full 20 years later, the cancer returned to the other breast. And currently, she is battling colon cancer. But she still has a bright smile on her face, thanks to her companions of Reach for Recovery.
Find out more or make a donation by visiting them online. 
This promotional article was sponsored by Greenside Nursery, a proud supporter of Reach for Recovery.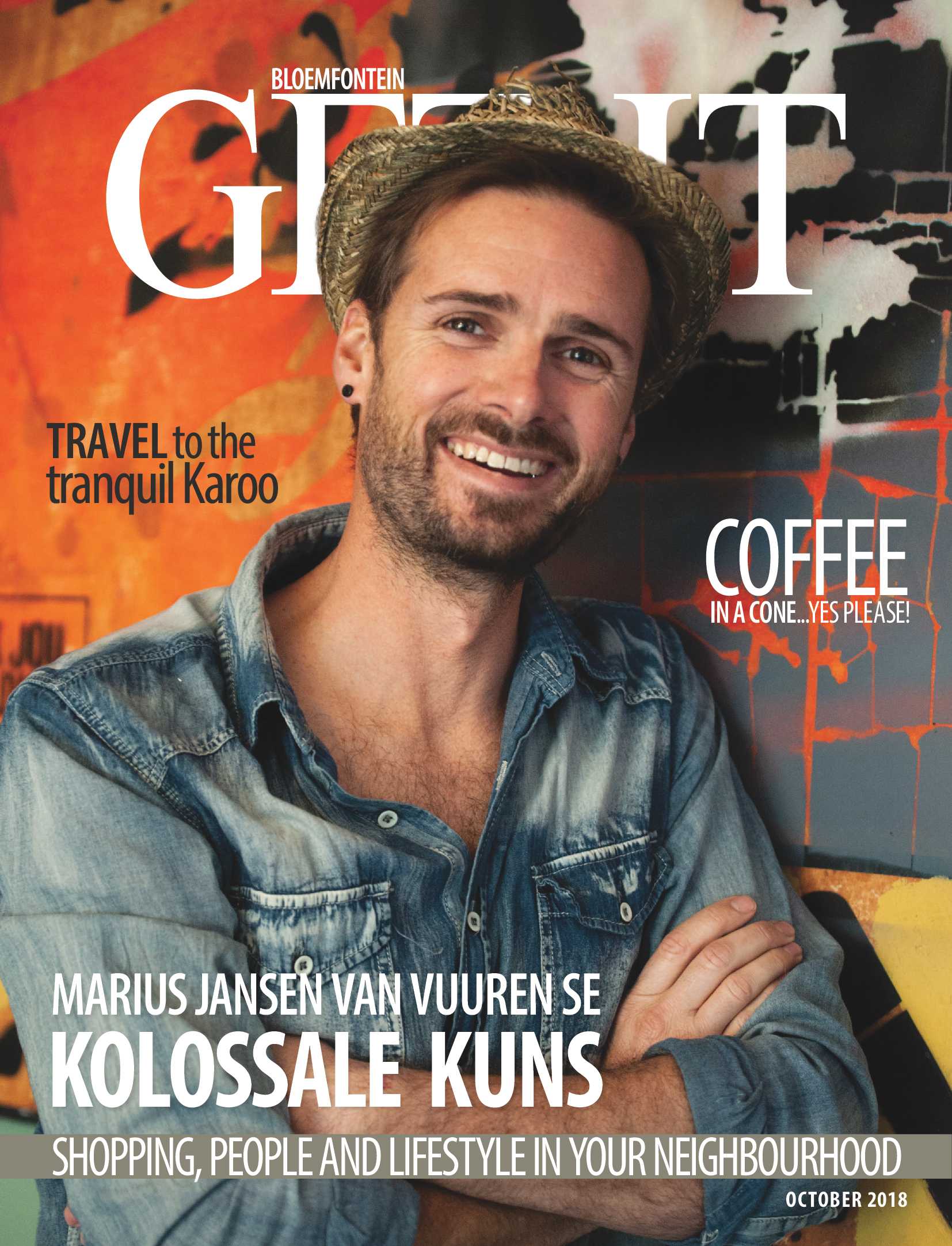 Sing Your Way To LA!
Pre-book your tickets to the smash hit sequel, Pitch Perfect 2 and stand the chance of winning a Contiki trip for you and your bestie!
is a national brand of premium free magazines available in centres across the country.
to see other Get It magazines in the network.