Copper and Coal shares its secret to the perfect pork belly
Copper and Coal Woodfired Grill opened its doors in Langenhoven Park several months ago, and has been an instant hit among Bloem food lovers.
The open kitchen with its open fire cooking philosophy has had us coming back for more! Owner Emmanuel Moutsouyiannis says he and his "partner in crime", Tony (his father) – they also own Longhorn Grill – were inspired
by a recent trip to Argentina and the open fire cooking method used there. "We decided to bring it to Bloemfontein, because we knew the people would love it here. We just put our own South African twist on the type of food we prepare, and people really seem to love it." Although Emmanuel is not a trained chef, his love and passion for food opted him to create most of the menu himself. One of the favourites is the traditional braaibroodjies… oh so yum!
Chef Riaan shared the how-to of his favourite dish with us – Crispy pork belly with a roasted fennel and apple puree, served with a ruby coleslaw and chargrilled vegetable medley. You can make it at home now… you're welcome!
Crispy Pork Belly
You'll need:
1.5 kg pork belly
1 large onion, roughly chopped
2 large carrots
1 celery stalk
½ cup soya sauce
½ cup rice wine vinegar
Mixed spices of your choice
Lemon rind
Salt and pepper to taste
1 litre chicken stock
Place the pork belly along with the carrots, onions and celery in a casserole dish or a roasting pot. Add the soy sauce, rice wine vinegar and five spices. Now add the chicken stock. Slow roast the belly for approximately 3 hours at 160 degrees. Once finished, remove the pork belly and lay to rest until it has cooled. Once this process has been completed and your fire is ready, place the pork belly fat side up and grill for 5 minutes. Then turn the belly around (fat side down) and grill until the fat has turned really crispy.
Roasted Fennel and Apple Puree
You'll need:
1 large fennel, trimmed and sliced
2 Granny Smith apples, peeled and sliced
1 large white onion
50 g butter
500 ml chicken stock
Gently cook onion in butter until soft, about 15 minutes, season with salt and pepper. Gently roast the fennel on the fire until it has charred slightly.  Add fennel, apple and chicken stock to onions and butter. Simmer until fennel is very soft and the stock is reduced by half, approximately 30 minutes. Proceed by using a stick blender or food processor to turn the ingredients into a smooth consistency (puree).
Ruby coleslaw
You'll need:
1 small purple cabbage, shredded
1 small white cabbage, shredded
4 cups shredded carrots
1 cup mayonnaise
2 tablespoons white vinegar
1 tablespoon sugar
Salt and pepper to taste
Simply add all the ingredients into a large mixing bowl and mix thoroughly. Close the bowl with wrapping paper and
let it rest in the fridge for at least one hour.
Chargrilled vegetable medley
You'll need:
Baby sweetcorn
Baby carrots
Red peppers
Baby marrow or zucchini or eggplant
Dressing:
1 cup melted butter
2 cloves garlic
Juice of 1 lemon
Fresh parsley to garnish
Simply season the vegetables with an olive oil-and-salt mixture and proceed to put on the grill. They should be grilled for about 8 to 10 minutes on a moderate heat. Test veggies to ensure that they are cooked through but still tender and crisp. Use the garlic lemon butter on the baby marrow if wanted.
Visit Copper and Coal in Faan Ferreira Avenue, Spitskop. Tel: 051 451 1122.
Photos: Pierce van Heerden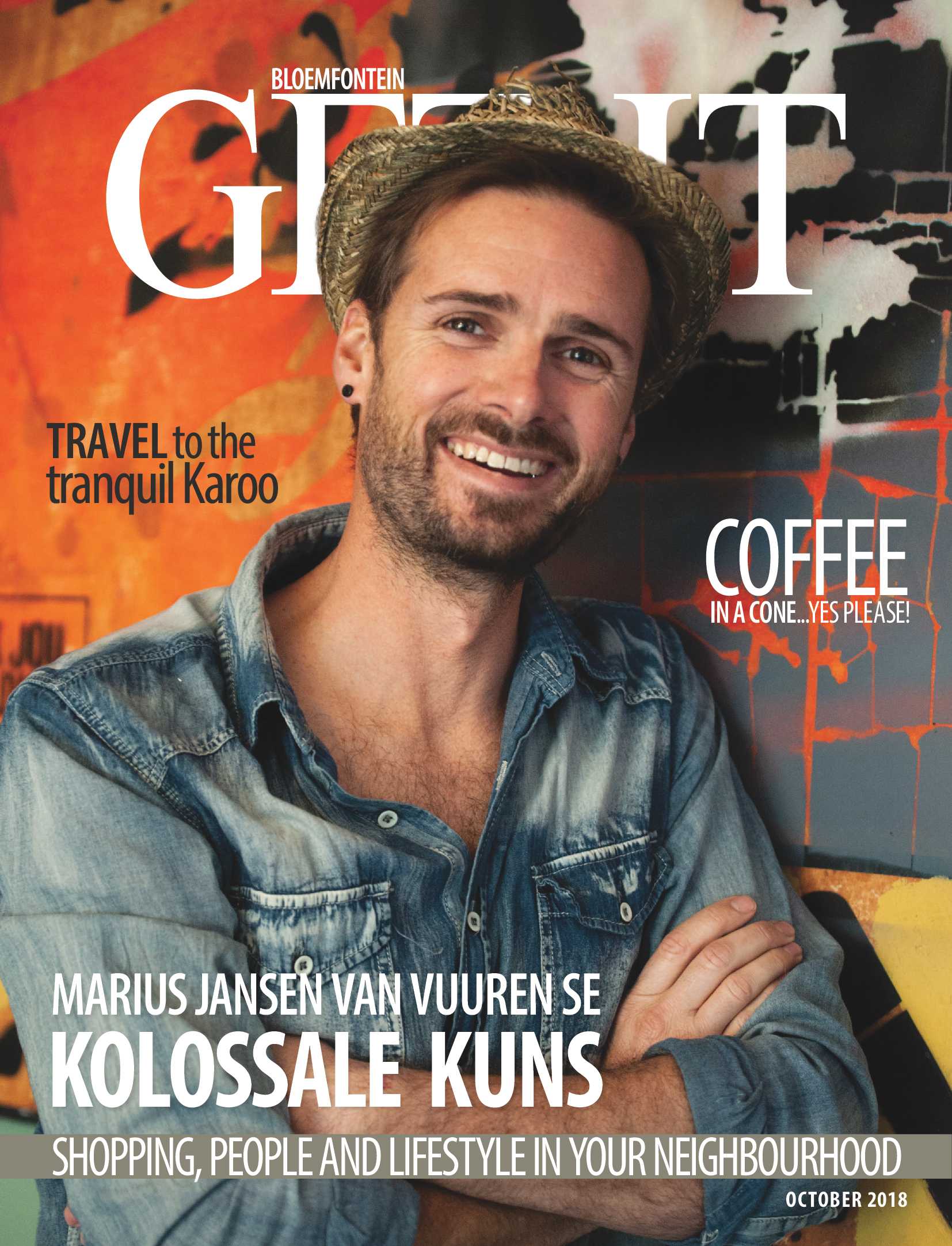 Sing Your Way To LA!
Pre-book your tickets to the smash hit sequel, Pitch Perfect 2 and stand the chance of winning a Contiki trip for you and your bestie!
is a national brand of premium free magazines available in centres across the country.
to see other Get It magazines in the network.