Five fun, easy and delicious Christmas treats to make
) Homemade snowman's bubble bath
If you love hot chocolate, you'll love this. Best of all, homemade hot chocolate is really easy to make (which I didn't realise until about two years ago).
How to prep:  Grab yourself 3 chunky marshmallows and a little chocolate sauce. Paint on a little face (trust me when I say it won't be your best artistic work on your first attempt) and pop in either some straws or sweet breadsticks for arms and legs. If you want to make an extra special nose, just grab a little tube of orange icing and squish on a little carrot nose.
Pour yourself a cup of whole milk and heat in a pan until warm, grab yourself a good quality bar of chocolate that's a little higher in cocoa than milk chocolate. When the milk is piping hot, keep popping in a few chunks which will melt in about 10 seconds. Keep tasting and adding chocolate to suit your chocolate desires. This is also the same with white chocolate, though it'll take much less time to melt in the pan.
Serve: Once all poured into the cup, rest your marshmallow snowman on top of your hot chocolate and serve. The mallow will begin to melt after a few minutes so serve it fast.
2.) Sloppy snowmen sugar cookies
When I was little, I used to be fearful of my snowmen melting, to such a state that I would only make smaller snowmen that I could put in the freezer once the snow began to thaw. Thankfully, I've got over that fear!
How to prep: Anyway, I digress – to make the sloppy snowmen firstly you'll need to bake some cookies (or cheat and buy some store bought plain cookies…. shhhhh, I won't tell).  Grab yourself about 350g of plain flow, a few pinches of bicarbonate of soda 250g of 'real' butter and about 300-330g of caster sugar, grab 1 egg and some vanilla/cinnamon or rose extract to flavour (about 1 teaspoon).
Mix all the dry ingredients together and do the same for the wet ingredients, then mix them all together and make cookie size discs to heat in an oven for about 10-12 minutes. Bake at 180-190c.
After leaving to cool for 5 minutes, buy a tube (or make) some white icing to coat the top of the cookie, once done, plonk a marshmallow on top and decorate with decorative icing tubes and in black and orange.
Serve: Whenever you want
3.) Christmas Tree Cupcakes
Possibly one of the easiest cupcakes to decorate. Just like a real Christmas tree, you have total creative control. Go crazy with the colours or keep it super simple.
How to prep: Firstly, make your cupcakes (or again, buy some undecorated ones from a bakery). Grab 120g of butter, 120g of caster sugar, 2 eggs, vanilla, cinnamon or rose extract and 120g of self-raising flour.  Add the butter and sugar into one big bowl and mix around, then pop in the eggs and the rest of the wet ingredients. Once done, start to fold in the self-raising flour and add use a spoon to test the consistency of the mixture. It should be gooey and gloopy.
Pop the mixture into paper cupcakes and throw into the oven at about 170-180c for about 12-17 minutes. After golden brown, remove from the oven and allow to cool.
For the buttercream icing, you'll need 150g of butter, 300g of icing sugar and a tiny dash of whole milk and food colouring (green in this instance). Beat the butter in a bowl and begin to slowly add the icing sugar, 1/3 at a time – keep beating until totally smooth and bright green! Finally, grab a piping bag and a star nozzle and let your imagination go wild (no Christmas tree is ever perfect).
To decorate and serve: use edible glitter, coloured edible balls, hundreds and thousands or just keep it nice and simple. Serve whenever you want.
4.) Irish Ginger Dippers
This one is solely for the adults!
How to prep: After making the hot chocolate that I mention for the snowman's bubble bath (no. 1), you'll want to add a few good glugs of Baileys Irish cream. Make it as strong as you see fit.
To make the gingerbread themselves, I always follow the BBC food guide on this one – it has never faulted me and it's pretty quick (about 20 minutes).
Serve: Make sure the gingerbread is ready before your hot chocolate because as soon as it's ready, you'll want to serve it piping hot.
5.) Arctic Penguin Porridge
Probably one of the easiest breakfasts to make. I've made this quite a few times for my nephew but it's totally for adults too – there's no shame in loving it! After warming up your bowl of porridge (with whole milk), grab yourself some blueberries and satsumas or tangerines. Place them quickly and neatly in the shape of a penguin with its little flippers on the bottom. If you want to make it sweetened, dust the top of your porridge with icing sugar to create a little snow.
Credit: Hand Luggage only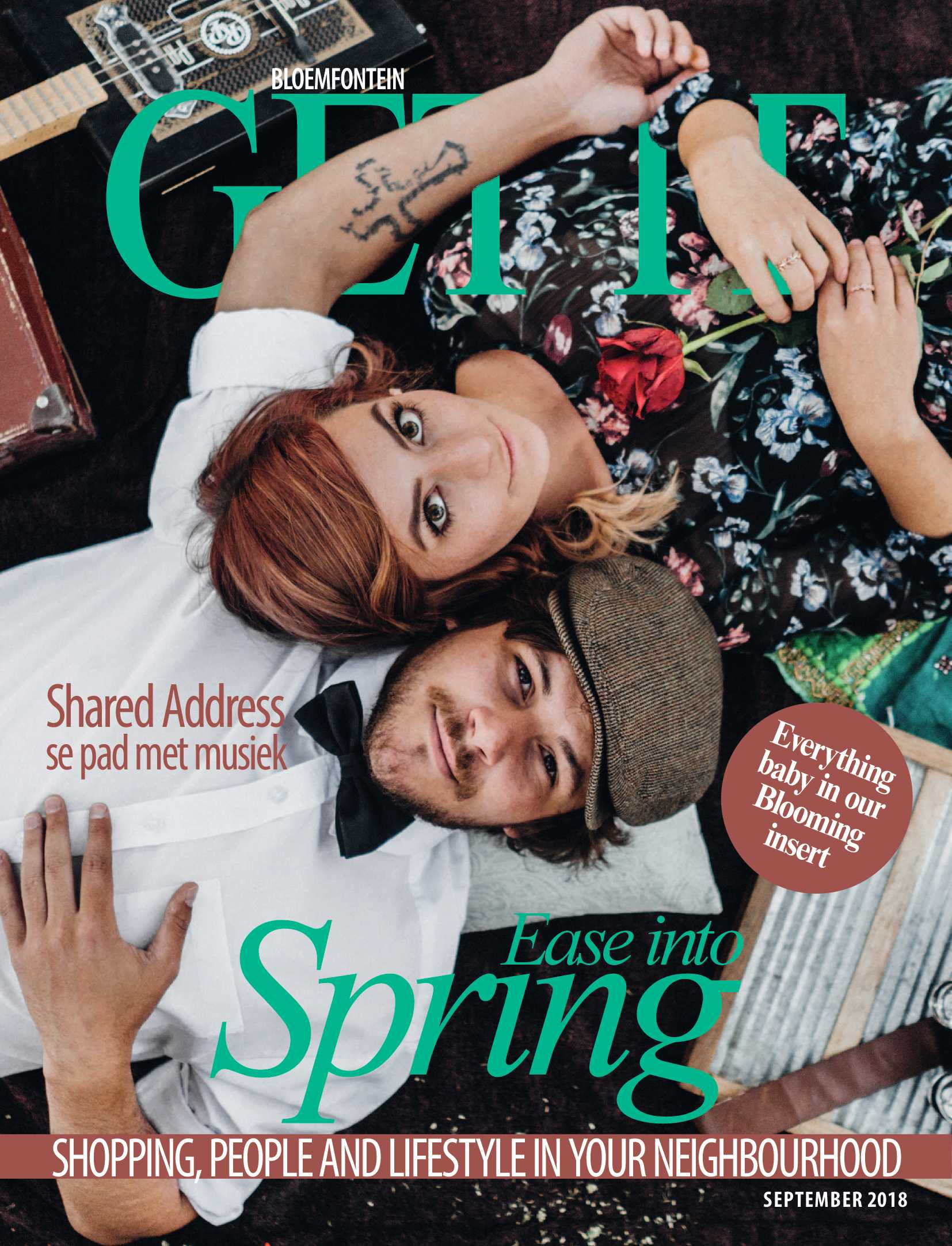 Sing Your Way To LA!
Pre-book your tickets to the smash hit sequel, Pitch Perfect 2 and stand the chance of winning a Contiki trip for you and your bestie!
is a national brand of premium free magazines available in centres across the country.
to see other Get It magazines in the network.