Healthy and tasty
Growing up on a farm has had a major influence on her love for healthy wholesome and fresh food. "I am blessed with parents who love cooking and both my grannies taught me that veggies from your own garden taste best, for the simple reason that you planted them yourself. I also think that if you understand where your food as well as the ingredients you are using come from, you have a much greater appreciation for what is on your plate. A good plate of food containing the right ingredients does more for your health and mood as most pills and syrups available on the shelf. "a Healthy Lifestyle not only changes  your body, it changes your mind, your attitude and your mood"
She is all about maintaining a healthy lifestyle. "I want to be the best replica of myself. Therefore I want to be the healthiest replica of myself. I prefer to know exactly what the food I'm eating consists of, what it contains, because then I'll know what effect the meal will have on my body. Food can be either good or bad for your body, and at the end of the day the food that you eat remains your choice."
Izelle says a major health blunder that most people make when preparing food is not reading the food labels. "There are so many products available on the shelf these days that contain sugar, even most sauces and spices contain sugar. So without realising it, you are adding unnecessary sugar to meals that would have generally been quite healthy if you had added or replaced it with some other ingredient."
And her solution to maintaining a healthy lifestyle is simply staying away from sugar and processed foods.
If you're looking for something romantic while still healthy to prepare for your loved one this Valentine's Day, Izelle recommends that you make something that won't take too long – a few bites on a plate as a starter, roasted salmon fillets served with asparagus and lemon, and then a warm batch of her sweet potato chocolate brownies for snacking on together, rounded off with some champers and fresh strawberries.
"To me the kitchen is the heart of every home. Cooking is the language of love and anything prepared with love will taste heavenly, especially when prepared with the love of your life by your side."
Her passion for people and drive for improving the lives of communities around South Africa has led to her establishing her own charity organisation, I'Mpossible, which focuses on nutrition, education, sports development and environmental sustainability in hopes of uplifting communities around South Africa.
And while she's giving back to the community, she hopes to one day, introduce Jamie Oliver to her healthy and proudly South African dishes. You can find all of Izelle's delicious and healthy recipes on her blog – nutritionbyolive.com
Whip up a batch of Izelles Sweet potato chocolate brownies
Ingredients:
1kg sweet potato, peeled, steamed and mashed
2 heaped tablespoons raw cacao
5 tablespoons raw honey
100g almond flour
2t vanilla essence
2t caramel essence
1t oryx desert salt
2t bicarb of soda
8 eggs – (4 whole eggs and 4 egg whites)
1 slab of Gayleens decadence chocolate, grated ( I love the coffee or vanilla but any flavour can be used)
Chocolate nut-butter icing:
300g almond butter or macadamia nut butter
5 tablespoons raw honey
1 heaped tablespoon raw cacao
A pinch of oryx desert salt
1t caramel essence
Garnish:
Shaved almonds
Vanilla powder
Fresh mint leaves
Method:
Preheat the oven to 180°C.
Use Spray & Cook or wax paper to prepare the oven tray.
Steam the peeled sweet potato till completely soft, mash till smooth texture.
Add the almond flour, cacao, honey, essence, salt and bicarb of soda and mix till even texture.
Add the grated Gayleens decadence and beat again till even, smooth texture.
Beat the eggs separately till fluffy- this is important as it would influence the texture of the brownie.
Add the egg to the sweet potato mixture and continue beating till a chocolate mousse texture.
Only then is it ready to be poured into a baking tray and placed in the oven for 20–25 minutes.
Remove from the oven and let it cool off slightly.
For the chocolate nut-butter icing:
Mix all the ingredients together till smooth texture and spread over the warm brownies immediately for a glazed look. Finish off with roasted almonds and vanilla powder and garnish with mint.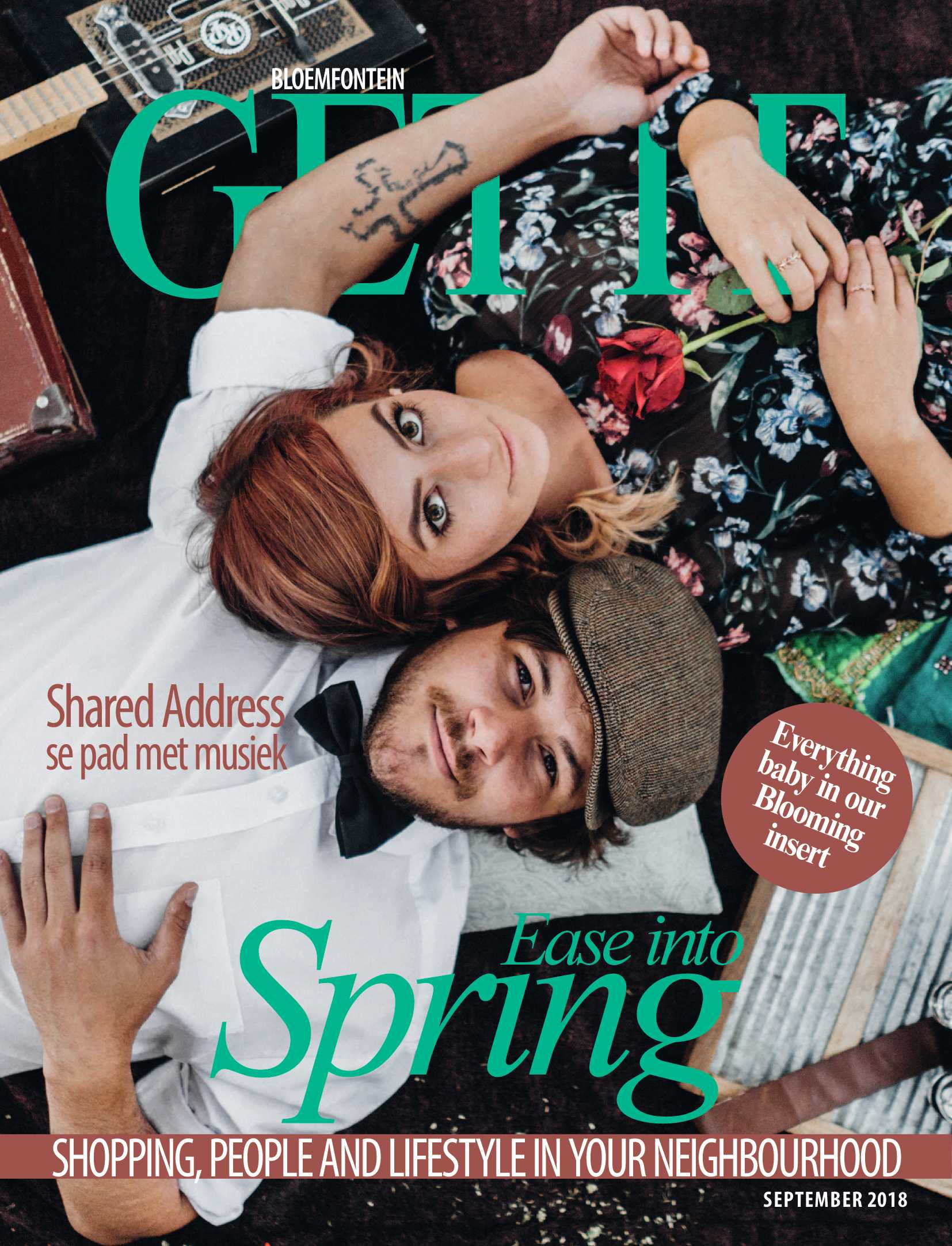 Sing Your Way To LA!
Pre-book your tickets to the smash hit sequel, Pitch Perfect 2 and stand the chance of winning a Contiki trip for you and your bestie!
is a national brand of premium free magazines available in centres across the country.
to see other Get It magazines in the network.