Coffee in a cone? Yes please!
At first, it boggles your mind. Why doesn't the chocolate melt? Why doesn't the coffee leak from the cone? What makes this novelty, hippy sweet-and-bitter treat extra special and a must-try for anyone who likes experimenting with mixing good, old, favourite flavours? Adriaan Botha, owner of Bloemfontein Coffee Roasting Co., tells us that he
and his wife, Inge, decided to launch the coffee cones during the Vrystaat Arts Festival earlier this year, and that it
literally boomed. "We didn't have enough cones after the first two days – we had to courier the cones from our supplier in Johannesburg overnight. It caught on really quickly in Bloemfontein, and we're selling a lot of them."
Their coffee shop with a beautiful hipster look is located at The Towers in Langenhoven Park and they and they
have become a presence at loads of festivals and markets with their signature red-and-white coffee caravan.
Bloemfontein Coffee Roasting Co. was started several years ago by Adriaan and Inge, when they roasted coffee from
their home and supplied to coffee shops, restaurants and single buyers. Their business boomed and is now a force to
be reckoned with in the circles of caffeine.  Their restaurant at The Towers has been open since November last year. They offer a variety of light meals and treats and their coffee is roasted on the premises, for anyone to see. They use coffee beans from seven different countries to roast eight different blends, which are sold, along with hand-picked coffee merchandise and treats, at the restaurant.
Getting back to the coffee in a cone… Adriaan and Inge quickly caught on to the trend on social media and decided
that Bloemfontein needs coffee in a cone. Since launching in January at The Grind in Johannesburg, nearly 1 million images with the #coffeeinacone hashtag have been like on Instagram. Jo'burg-based barista, Dayne Levinrad, is the mastermind behind the craze. While the idea is simple – serve coffee in an ice cream cone lined with chocolate –
Dayne says the science behind his creation is not.
Dayne told CNN that using a normal wafer ice cream cone did not work, as it leaked instantly. He and his mother bought their own machine to start rolling their own cones, using different fl ours, but the chocolate still melted. In the end, he used four different types of chocolate compounds to coat the cone, each hardened by varying percentages of cacao content. Coffee drinkers have 10 minutes to drink the coffee before the four layers melt.
Well, we're extremely thankful to Dayne for coming up with the perfect, yummy, non-leaking cone, and to Adriaan and Inge for bringing it to Bloem and filling it up with their delicious coffee!
Photos: Pierce van Heerden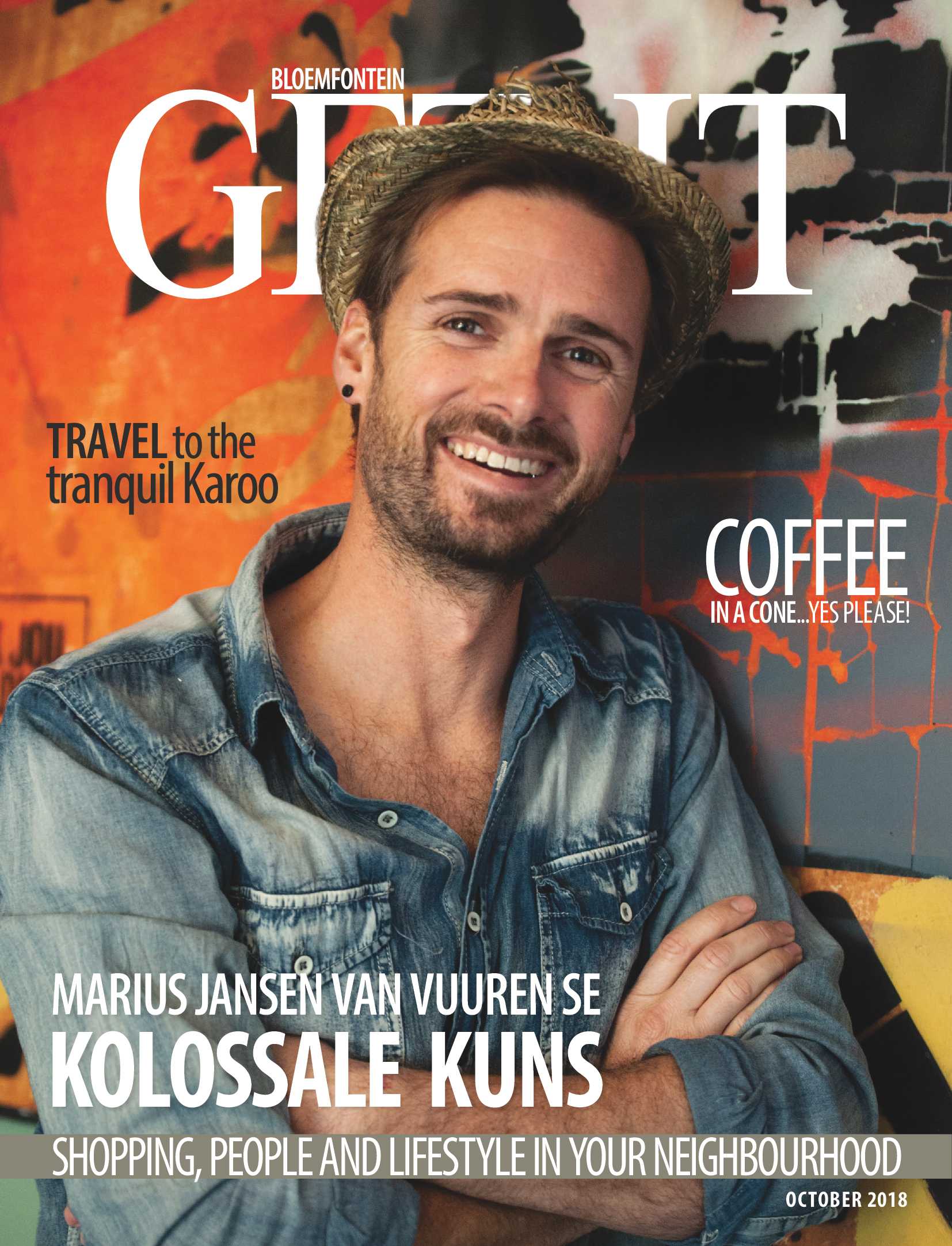 Sing Your Way To LA!
Pre-book your tickets to the smash hit sequel, Pitch Perfect 2 and stand the chance of winning a Contiki trip for you and your bestie!
is a national brand of premium free magazines available in centres across the country.
to see other Get It magazines in the network.